Tawazun Council is an independent government entity that works closely with the Ministry of Defense, Abu Dhabi Police and security agencies in the UAE.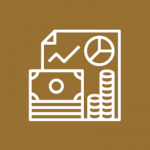 Maximize value for money through innovative budgeting and acquisition systems.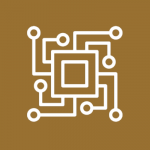 Sustain technology & innovation to support national industry needs in terms of quality, quantity and speed in priority focus areas.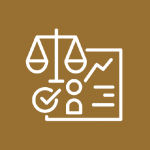 Secure the defense and security industry through robust regulations that ensure superior quality of output, contribute to national security and attract high quality investments.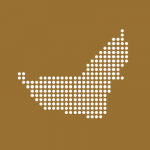 Accelerate ecosystem growth by nationalizing key acquisitions and capabilities, driving local content and creating in-country value.
1.
Sector's acquisitions, budget and financial management
2.
Defense technology, innovation & R&D
3.
Quality and conformity program, inspection and testing of defense and security products.
4.
Defense and Security Investment
5.
Approval and licensing of defense and security industrial zones
6.
Managing Tawazun Economic Program
7.
Regulating of sector's economic activities and import and export licensing for defense and security products
8.
Development of specialized zones
9.
Development of national talents
1992
OFFSETS
Established in 1992 as the "UAE Offsets Group" with a mission to diversify the economy. It was soon known to become Abu Dhabi's Think Tank
1996
OFFSETS
Gulf Diagnostic Center and Abu Dhabi Ship Building were established in addition to several other initiatives
2000
OFFSETS
Al Dar Properties was launched to follow a series of other listed companies created by Tawazun including Asmak and Waha Capital. Just a year prior, Dolphin Energy was announced
2004
OFFSETS
Created Mubadala and transferred strategic assets
2007
TAWAZUN ECONOMIC COUNCIL
Rebranded to become the "Tawazun Economic Council"
Launched Tawazun Holding as a Strategic Defense Manufacturing Arm
First "Made in the UAE" pistol
2010
TAWAZUN ECONOMIC COUNCIL
New Offset Policy with a focus on defense manufacturing launched
2014
TAWAZUN ECONOMIC COUNCIL
Together with Mubadala and EAI, we consolidated our assets under EDIC
2017
TAWAZUN ECONOMIC COUNCIL
Expanded Mandate: Prime Enabler for Defense and Security Industry Sector
2019
TAWAZUN ECONOMIC COUNCIL
Launched a new Tawazun Economic Program Policy with a broadened focus targeting strategic sectors
Launched the Defense and Security Development Fund
2021
TAWAZUN ECONOMIC COUNCIL
Manages the Tawazun Economic Program
Management of acquisitions and procurements for the UAE Armed Forces & Abu Dhabi Police
Primary director for all defense & security related R&D
2022
TAWAZUN COUNCIL
Rebranded to Tawazun Council. An independent government entity that works closely with the Ministry of Defense and security agencies in the UAE to oversees:
Acquisitions management
Defense technology, innovation and R&D
Standard and quality assurance
Setting of regulations, standards and governance